from June 20 to September 20, 2020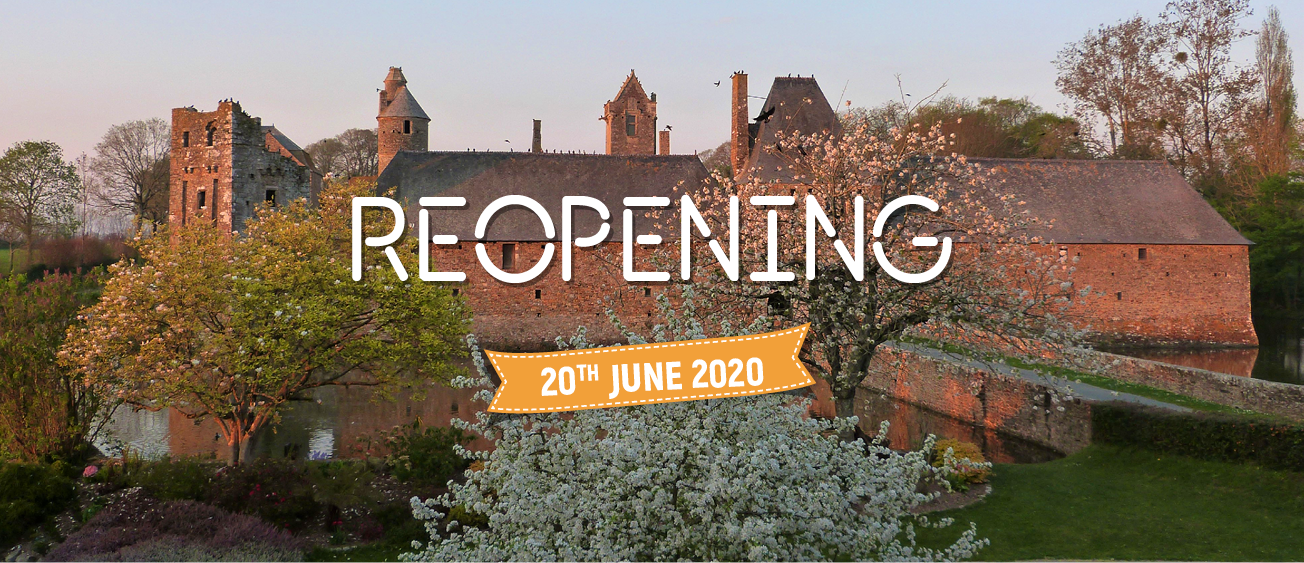 The Chateau de Gratot reopens its doors to visitors as of Saturday June 20, 2020 on the usual opening hours: everyday from 10:00am to 07:00pm, last admission at 6:00pm.
"The volunteers are happy and impatient to welcome again visitors in the Chateau. Indeed, whilst our old stones and nature made the best of lock-down to beautify, Andaine, the Castle's Fairy, was deeply longing for the visitors' steps in the Manor House and the children"s laughter!' says Nicole, a volunteer, in charge of the Welcome boutique for the Association, the Centre d'Animation du Château de Gratot.
All you need to know about the visit
You visit the Chateau individually, with family or in a group freely at your own pace inside and outside the buildings. You are guided thanks to the permanent exhibition "Centuries of life" on a historical and architectural journey throughout the grounds. There is no need for handling documentation or devices.
The exhibition is bilingual and accessible to all, including children who will find short and pedagogic sentences to their attention.
Stay safe
Health and security of our visitors and volunteers is our top priority and a plan has been implemented in order to offer a visit in the safest conditions possible. In particular, please note that:
Protecting yourself and respecting safety measures throughout your stay on the site is mandatory. Reminders of protection and distanciation measures are available at different key points thanks to appropriate signposting.
Wearing a mask in mandatory (until further state instructions) and, should you need to equip, masks are available for sale at cost price at the boutique.
Preferred paiement: with a credit card at the welcome desk/boutique or via our on line booking system or our Facebook page.
Each visitor, family or group is given a disposable map of the Chateau with a recommended tour and indicating the spaces with restricted number of persons.
Last admission: 6:00pm latest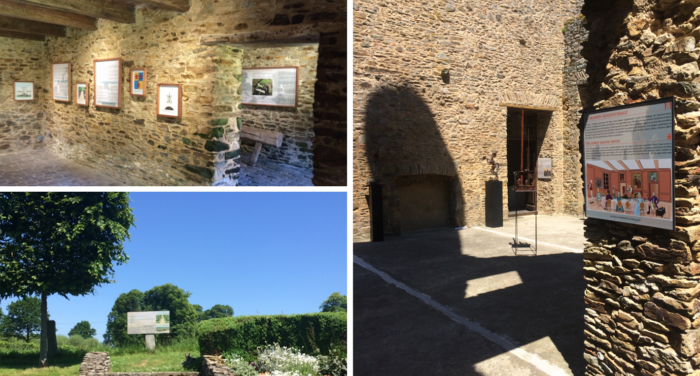 This summer at the Chateau
With the reopening, we are pleased to also confirm the highlights of our 2020 summer programme. More details to come soon here on our website as well as our social media.
Art exhibitions starting soon in July until September 20, 2020: photography, paintings and sculptures.
A propos de jardin, 19th edition, on Saturday August 1st and Sunday August 2, 2020 .
Read our article on the 2019 edition 2019 here
European Heritage Days, September 19 and 20, 2020, with a theater show.
Our artists, exhibitors and volunteers are looking forward to the return of visitors in the region. This why the Chateau is participating to Chèque évasion 50 and #CetÉtéJeVisiteLaFrance. Two actions to support tourism in Normandy and specifically the Manche region this summer.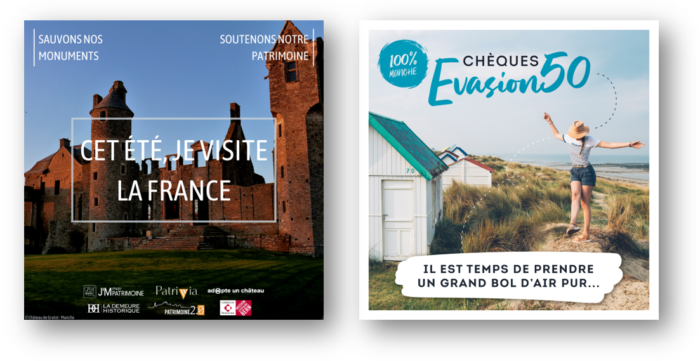 Chèque évasion 50 > how does it work?
Book you stay in a hotel, camping, B&B, guest house, … and get a voucher of €10 to €20 (with a maximum of €100 per stay). These vouchers must be used during your stay with listed partners: restaurants, leisure activities, sites, … or to visit the Chateau 🏰 !
More information here >> https://www.cheques-evasion50.fr/

PRACTICAL INFORMATION
CASTLE VISIT: every day from 10:00 am to 07:00 pm (last admission at 6:00pm latest)
Including permanent exhibit on the Castle's history: "Centuries of life"
Entry fees: adult €4 / 10- 18 years old €1.50 / Free parking

Château de Gratot (4 km from Coutances)
80 rue d'Argouges
F50200 Gratot – Tel: +33 2 33 45 18 49 or +33 6 64 01 05 82

Join us on Facebook, Instagram or Twitter
#summervacation2020 #chateaudegratot

Tags: châteaux, gratot