from September 16 to 17, 2017

YOUTH AND HERITAGE: "ONCE UPON A TIME…" Tale & tell visit  – Historical and architectural journey – Painting, photo and sculpture
The theme of the 2017 European Heritage Days is the relationship between Youth and Heritage. This edition will thoroughly focus on the young public, to heighten its awareness towards the National Heritage, the Nation's Art and History and Heritage-related professions.* The purpose of restoring and preserving heritage lays in our capacity to pass it on to coming generations. This means making it accessible, understandable and adapted to the 21st century living.
The volunter workers of the Center of Animation of the Castle of  Gratot contribute every year to this encounter between Heritage and the public, of all ages from 0 to 77 years old of course. They invite you on September 16 & 17,2017 from 10:00 am to 07:00 pm for Open doors days on the theme of:
Youth and Heritage

"Once upon a time lived a Marquis who had a cat, a hat and a castle…"  Tale & tell visit for children
Once upon a time lived a Marquis who had a cat, a hat and a castle… Tale & tell visit, wandering throughout the Castle, including playful activities for the little ones with their parents.
Saturday September 16, 2017 from 10:30 to 11:45 am, animation for 3-5 years old children organised with the Pays d'Art et d'Histoire du Coutançais – Limited number of places, booking required: + 33 (0)2 72 88 14 25.
Discovery of the new historical and architectural journey of the Castle
The new self-guided visit takes you around the site on a journey through time to the times when the Castle was inhabited ….
Accessible throughout the year, the exhibition "Life throughout the centuries" is a historical and architectural tour designed to guide the visitor all around the Castle to the discovery of its history and architecture. Entirely bilingual, the journey is designed for all publics, including the children who have a dedicated section on each exhibition panel.
Prolongation of the summer art exhibitions until Sunday September 17, 2017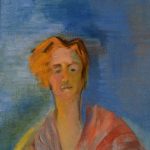 Paintings and drawings by Isabelle Declève – More information in our article: Isabelle Declève [Paintings and Drawings]
>> Heritage, youth and sharing: Isabelle Declève will be present at the Castle thoughout the week end to present her creations and share experience with the visitors, whether young or old.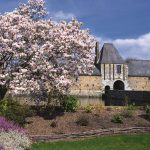 Photographies of the books (Vol 1 and 2) Châteaux, Manoirs et Abbayes de la Manche, authored by Michel Pinel and Patrick Courault – More information in our article: Light and History [Photographs]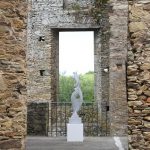 Sculptures by Didier Poisson – Marble designer
Didier Poisson creates surprising pieces of art. The shapes are meaningful
and mysterious, often pure in design, and strike the eye by their grace and strength.
His favorite material are black marble and granite to which he adds wood, stainless steel, glass, …
Practical information
Saturday September 16 and Sunday September 17, 2017
Hours: 10:00 am to 07:00 pm
Free entrance including: self guided tour, art exhibitions and Tale & Tell visit
Free parking

Centre d'Animation du Château de Gratot
80 rue d'Argouges
50200 Gratot – F
Tel.: +33 (0)2 33 45 18 49
contact@chateaugratot.com

* Source: Ministry of Culture

Tags: animation, days, enfant, european, European Heritage Days, HED, heritage, jep, jep2017, jeunesse, patrimoine;journées;2104;manche;châteaux