from July 01 to September 17, 2017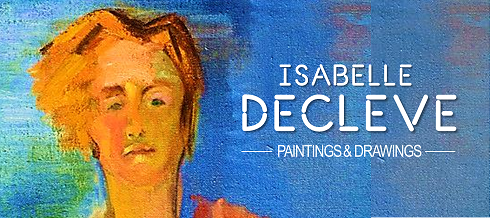 "And I feel so lucky to have discovered the work of Isabelle Decleve! I recognised the brushstrokes, the expression…"
Painting and drawing like a perfect day
"There are days of joy and good fortune, like that when I met the young and talented cellist Camille Thomas. Together with her mother, Isabelle Decleve, pianist and painter, they spoke about their project: to bring together, in one magnificent and striking setting, an exhibition and a concert. Such was the birth of this wonderful marriage of art and music in this place that I have adored since childhood, the Chateau of Gratot.
And I feel so lucky, to have discovered the paintings and drawings of Isabelle Decleve, and to have seen in them something of the brushstrokes, and the expression of sincerity and talent of the great artists. Isabelle Decleve, the pianist who taught her art to so many pupils, and of course to her daughter, knows instinctively that to move and connect with people one has to be true, authentic, honest. And one area where it is impossible to fool and trick people with beautiful colours and approximation is drawing. She excels in these portraits, filled with a soul that we can almost touch or with lively gestures captured in a moment.
When she paints, Isabelle Decleve reveals to us that she is a great colourist. Her still life paintings, and her carefully laid out or sketched landscapes are a tribute to the beauty of life and its harmonic composition. Her women and men express a touching and tender humanity.
Prelude, fugue and variation, is that not the best way of summing up the works of art composed by Isabelle Decleve?"
Hugues Pénot,
Art critic and expert
Wednesday 12 July. Opening and recital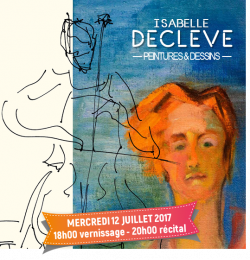 An evening in honour of Isabelle Decleve with at 18.00 the opening of the exhibition of painting and drawings, followed at 20.00 by the cello recital, given by her daughter Camille Thomas.
http://www.isabelledecleve.com/
http://www.camillethomas.com
Practical information
Exhibition and admission to the Chateau

Every day from 10.00 to 19.00, from 1 July to 17 september 2017
Entrance. Adult 3 euro, 10 to 18 year old 1.50 euro

Tags: art, chateau, decleve, dessin, gratot, isabelle decleve, Peinture