from May 26 to 29, 2022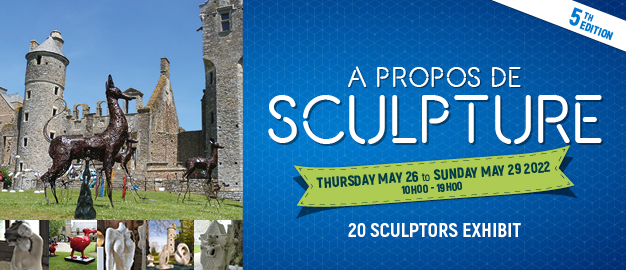 Come and join us again at the Chateau for the 5th edition of A propos de sculpture (All About Sculpture). Sculptors, demonstrations, activities, concerts. Not to be missed!
This year A propos de sculpture will welcome 20 sculptors to the Chateau, who will be on site to talk to you about their art, their passion.
Together with the artists, musicians and partner associations, the Chateau volunteers have put together a programme which is, as usual, artistic, convivial, jazzy and rich in discoveries.
What's in the programme for 2022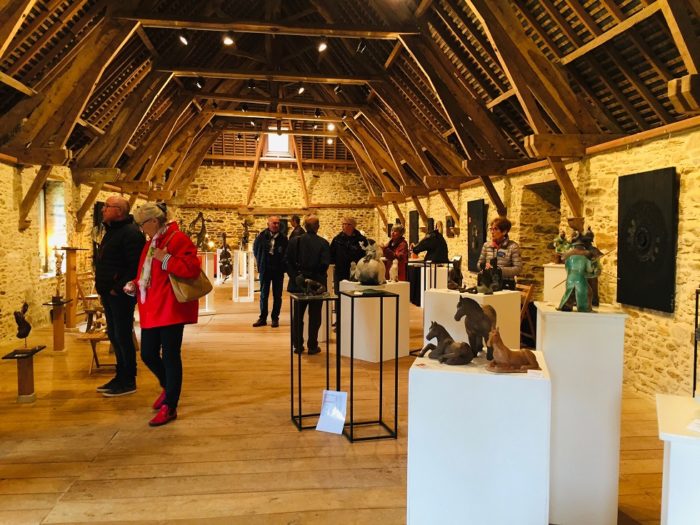 •  Meetings and exchanges with the sculptors: they will be present throughout the four days.
•  A range of materials: from marble powder to bronze, wood, metal, clay, paper, card, resin, glass paste, concrete, copper, brass…but also chocolate, and patataupe! All to excite your curiosity
•  More than 250 works on show
•  2 or 3 workshops and demonstrations each day
•  2 concerts: Barouf Orkestar and La Mafia Normande
•  2 works exhibited 'off-site' in Coutances as a nod to Jazz sous les Pommiers
•  Entry to the Chateau with access to areas not normally open to the public
•  Drinks, snacks and sweets
Prepare your visit and download the program of the event
The sculptors: Mapie BELGARY • Pascal BRESSON • Marie CHARPENTIER • COS • Didier DANTRAS • Gaétane DECHAUFOUR • Alexandre DOUCET • Géraldine DURIAUX • KRISLO • LE NOIR EMOI • LEB • Denis LEPAGE • Yannick LI-AH-KANE • Manuel LEFEVRE • Pierre MOUCHET • Sylvia NETCHEVA • Martine PICARD HELARY • Monique PIRE • Marie-Anne THIEFFRY • Marc VUBASSONE
Activities for young and old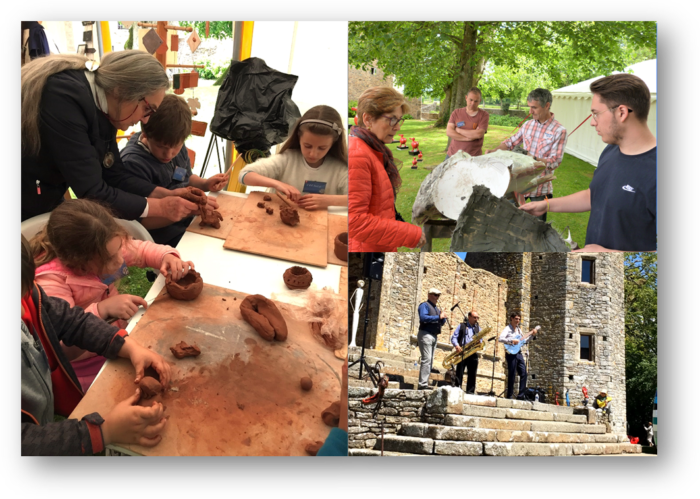 Throughout the day the sculptors, and the two groups L'Outil en Main and L'Atelier des 3 A, will be offering demonstrations (in stone, terracotta, wood and patataupe), as well as fun activities for young and old.
And the kids can become budding artists with clay workshops, medal-making and discovery of patataupe.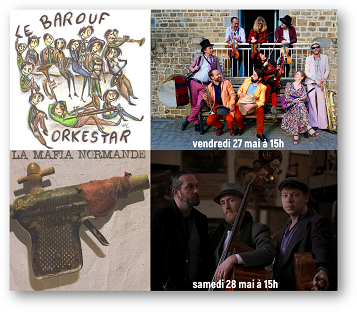 There'll be the sound of jazz on Friday 27 May at 3 pm with band Le Barouf Orkestar, and on Saturday 28 May at 3 pm with the swing and gypsy jazz of La Mafia Normande, in the magical décor of Gratot.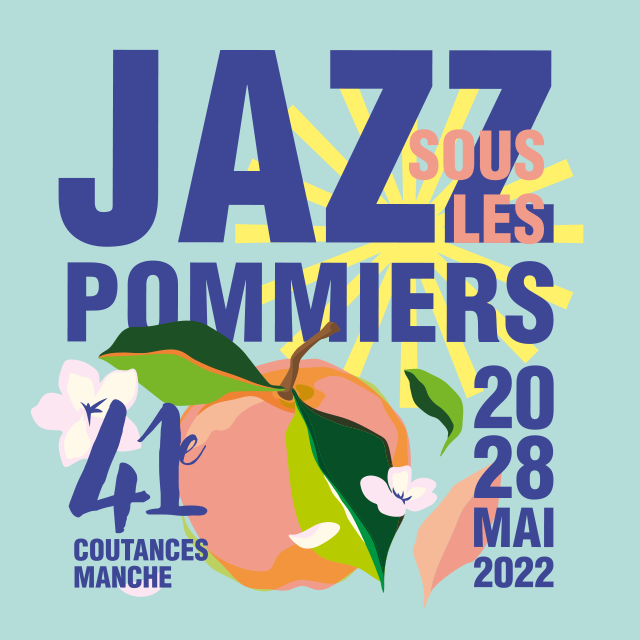 For the 5th year, the works give a nod to Jazz sous les Pommiers and head for Coutances! Vor…Ni…Car by LEB at the Tourist Office and Musette by COS at the Quesnel-Morinière Museum. See if you can find them…….

Come along and discover art and fleeting beauty, thanks to the artists bringing added life to the site over 4 days with their works on the lawns, in the moats and in the rooms. Deers, dodos and ducks, 'Pauvre Boris', 'Guignol' and 'the poachers' – and many more…can't wait to see YOU.
Who knows, you might be tempted by one of these unique pieces?

A PROPOS DE SCULPTURE – Practical information
THURSDAY MAY 26 TO SUNDAY MAY 29 FROM DE 10:00AM TO 07:00PM
(laste admission at 6:00pm)

Tickets include access to A propos de sculpture, the Castle's visit and the concerts:
• Adult: €6 
• Child aged from 10 to 17/ Sutdents (under 28: € 2
• Free parking

Château de Gratot (4 km fromCoutances)
80 rue d'Argouges
F50 200 Gratot –   Tel: + 33 6 64 01 05 82 or +33 2 33 45 18 49

Join us on Facebook, Instagram or Twitter
#chateaudegratot #culture #castle #visit #normandy #aproposdesculpture #aproposdejardin #heritage #heritagedays2022

Tags: sculpteur, sculptor, sculpture