from May 25 to 28, 2017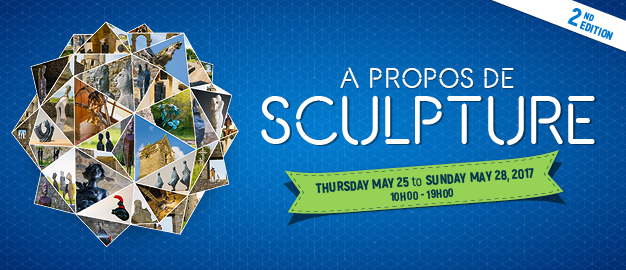 4 DAYS OF INTENSIVE SCULPTURE!
Started in 2016, A Propos de Sculpture is a meeting-place for enthusiasts.
Enthusiasts for sculpture and materials, enthusiasts for ancient stones, enthusiasts for sharing and for creativity: you are invited to discover sculpture in all its forms, from the smallest to the most monumental, in an exceptional setting.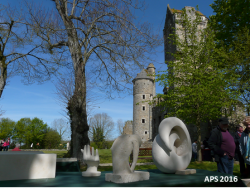 A propos de sculpture in brief
The Chateau of Gratot invites you to experience an event entirely devoted to sculpture. Let yourself be taken over by sculpture for 4 days:
18 artists will exhibit their work and share their craft and their enthusiasm with you
Pupils from La Roquelle will carry out demonstrations of cutting and engraving stone, with opportunities for young and old to participate
The 3A Art vWorkshops will organise workshops and demonstrations of working in clay
Les Marie-Jeanne will be in concert on Saturday 27 May at 3 pm, in the heart of the Chateau
Sculpture and SCULPTURES to excite you
The 18 sculptors will be present throughout the event. Their goal will be to welcome you by sharing their creativity, by discussing their works with you and by building on your comments. This year the focus of the event is on encountering the artists.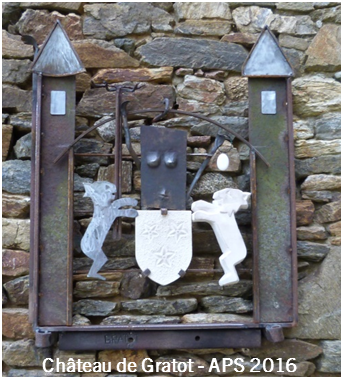 Several artists will be creating, on the spot, a joint work entitled 'Edition APS 2017'. In 2016 they revisited the coat of arms of the Argouges family, former owners of the Chateau, bringing together wrought iron, slate, stone, bone and metal.
Experience sculpture of all kinds: in bronze, wood, clay, glass, bone, stone, metal, marble, cement, granite, linen thread and iron, from the smallest to the most monumental.
 
An artistic collective in an exceptional setting
Bringing together ancient stones and materials; the Chateau will be transformed into workshops to welcome the artists for the 2017 event. The event will take place throughout the buildings, with access to rooms not open to the public for the rest of the year, as well as on the lawns of the Lord's Mansion.
Philippe ANDRE               PIERRE-ANT
Claire BORIS                    Maxime PLANCQUE
Chantal COUVREUX        Didier POISSON
Virginie JACQUETTE        Pascal POUPON
Anne LE LOUARN            Chloé QUIBAN
Olivier LECOURTOIS        Pascale SCULPTEURE
Guy LEPLAT                     Robert SICARD
Philippe OLIVE                 Souleymane TRAORE
Gérard PATUREL              Michèle TREDE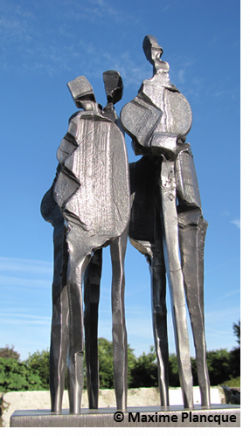 Meet the pupils of La Roquelle High School from Coutances
Accompanied by their teachers, they will be at the Chateau to reproduce, on site, in stone, certain architectural details of the Chateau of Gratot. The pupils are currently on a 2 year training course to obtain a professional certificate in stonemasonry, a professional diploma in stone engraving, or a professional certificate in stonecraft.
Clay modelling workshop with the 3A
'Clay is a lovely material which offers every possibility, including changing your mind, but you have to respect its character. It's a material that you work on directly with your hands, without tools – except sometimes when your hands are too big. It's nice and sensitive to the touch, and offers so many creative possibilities, whether free-form, conventional or just random, that you can just about lose yourself in the work of your hands.'
The 3A invite you to come and express your creative side, by trying out a range of techniques and the wonderful material of clay, via demonstrations and workshops over the 4 days.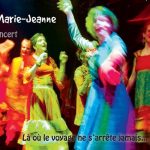 Les Marie Jeanne in concert  Saturday 27 May at 3 pm
'Since 2008, this group of 15 women has been singing Georgian, Ukrainian, Gypsy and Bulgarian harmonies with vigour and passion'.
Their show invites you into a world where unaccompanied harmonies, linked to the rhythms of the Balkans, result in a display of vocal dexterity with the Château (nota: in case of rain, the concert will be held in the church Gratot).

Sculpture makes its escape to take part in the Festival!
For the Festival, Michèle Trédé and Olivier Lecourtois are releasing a musical sculpture and a saxophone respectively, which will be displayed in two spots during the Jazz: the Tourist Office and the 'Jardin des Pros'.
A propos de sculpture – PRATICAL INFORMATION
From Thursday 25 May 2017 to Sunday 28 May 2017 from 10 am to 7 pm.

Entrance including Chateau visit and concert: €3, 10-18 years €1.50 / Free parking
* in case of rain, the concert will be held in the church Gratot.

Château de Gratot (4 km from Coutances)
80 rue d'Argouges
50 200 Gratot –   Tel : +33 2 33 45 18 49

Tags: a propos de sculpture, andre, art, Boris, coutances, couvreux, gratot, jacquette, jazz sous les pommiers, jslp, la roquelle, lecourtois, leplat, louarn, manche, olive, paturel, pierre-ant, plancque, poisson, poupon, quiban, sculpteur, sculpteure, sculpture, sicard, tourisme, traore, trede