from May 05 to 08, 2016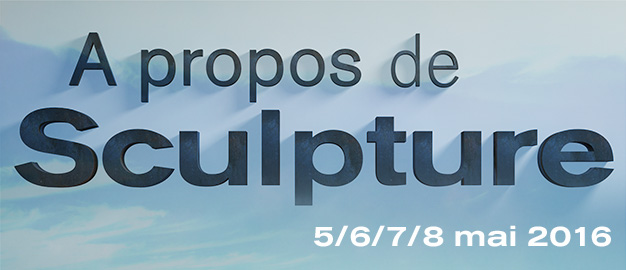 À propos de sculpture was born out of passions: passion for sculpture and materials, passion for stones and ruins, passion for connecting people and creativity.
A propos de sculpture highlights
16 sculptors will exhibit their works within the Castle and share with the visitors on the creative thought behind their work .
Sculpture in all forms will be the centerpoint of the event: bronze, wood, terracotta, slate, bone, stone, metal, marble, granite and iron, from the smallest to the monumental piece of art.
A collective art work will be created live on site throughout the event while demonstrations of stone-cutting and engraving will be made by the students and their teachers of the Lycée La Roquelle from Coutances.
As the volunteers at the origin of the concept say, "this event is designed to appeal to a large audience from kids to adults, whoever may be the curious visitor or the keen amateur. The idea is simple: create connections between the artists and the public, between matter in all its forms and the Castle's old stones, all in a unique setting".  
A propos de sculpture is an invitation to share an artistic experience unique in the region.
Meet and share with the sculptors who will be present on site during the event and, for some of them, will also perform demonstrations on their stands.
Moreover, a collective of artists will create live on site a common piece of art: Maxime Plancque, Philippe Olive, Olivier Lecourtois, Marc Dupard, Pepito Espin Anadon et others  will combine their talents and various matter of their choice for this unique creation.
Meet and share with the students of Lycée de la Roquelle de Coutances, sponsored by their teachers. They will come to reproduce in stone some architectural details of the Château de Gratot. These students are currently in a two years training program in order to obtain French national diplomas such as a CAP in stone carving, a Certificate in Arts and Crafts in Stone Carving or a Professional Certificate in Stonework.
Exceptional inhabitants in the Castle
Once again, the Castle welcomes exceptional inhabitants on its grounds; both inside the building, creating the occasion to give access to rooms not open for visit the rest of the year, and on the lawns of the Seigneurial House.
16 sculptors
more information on the artists here: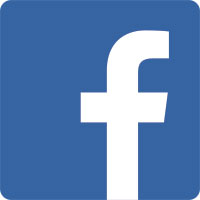 #aproposdesculpture

Philippe ANDRE                         François LEVEEL

Michel DAUGUET                       Isabelle LEVEEL

Marc DUPARD                            Philippe OLIVE

Pepito ESPIN ANADON             Gérard PATUREL

Virginie JACQUETTE                   Maxime PLANCQUE

Brunehilde LEBRESNE               Pascal POUPON

Olivier LECOURTOIS                  Ghislaine VERNAUJOUX

Martial LEVAILLANT                   Véronique TEXIER

and the students of La Roquelle – Lycée des Métiers du Bâtiment de Coutances. 

A propos de sculpture – PRACTICAL INFORMATION

Thursday May 5, 2016 to Sunday May 8, 2016 every day from 10:00 am to 07:00 pm.

Access to A propos de sculpture is included in the Castle's entry fee: €3 per adult €1.50 per 10-18 years old – free parking.

Château de Gratot
80 route d'Argouges
50 200 Gratot –  France
Tel: + 33 2 33 45 18 49

Tags: a propos de sculpture, andre, coutances, dauguet, dupard, espin espadon, gratot, jacquette, jazz sous les pommiers, la roquelle, lebresne, lecourtois, levaillant, leveel, manche, olive, paturel, plancque, poupon, sculpteur, sculpture, texier, tourisme, vernaujoux