The castle

The castle of Gratot today displays remains of a construction dating back from the 13th century up to the 18th century.
The restoration and animation of the castle started in 1968 with a group of voluntary workers during 20 years. Read More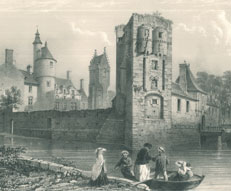 Visit&Access

The castle is only 80 km away from the Mont-Saint-Michel and the D-Day beaches.
The castle is open every day from 10.00 am to 07.00 pm all year long. Read More